We were honored and thrilled to co-sponsor this year's Reno MidTown Earth Day Clean-up! More than 40 volunteers joined the effort, in partnership with Keep Truckee Meadows Beautiful, Pineapple Pedicabs, and our event host Jade Cannabis. The group collected 900 lbs of trash and debris, and our team swept the sidewalks and gutters, and removed graffiti throughout the area. Thank you KTVN Channel 2 for featuring this event! To watch KTVN's feature, click here!
Have you heard about RAVE? Northern Nevada RAVE Family Foundation stands for Respite and Volunteer Experiences. They provide respite for families caring for children with special needs, while also training high school volunteers to work with these very special children. They create healthy moments for parents to have time away, while their child enjoys their own form of respite and discovery in their enrichment center.
Their 15th annual fundraising event takes place April 22 at the Grand Sierra Resort. In addition to supporting their event, The Bin will also be donating cleaning services for their location's exterior. We will be cleaning their parking lot and dirty trash bins!
To learn more about this incredible organization, click here.
THE BIN WELCOMES CLIENTS OF ODORBUSTERS!
Last week, Odorbusters announced they will no longer be providing trash can cleaning service for Reno or Sparks Nevada. Kyle and I have partnered on creating a smooth transition for your existing trash bin cleaning service plan. We are so thrilled to have your support, and please know I am always available for questions, or feedback!
WHAT'S NEXT?
I reached out and connected with each of you last week; if we didn't have a chance to chat, I hope to connect with you soon! Your service plan has been created in our system, and we will email or text a link to confirm your plan details. Once complete, we will schedule your property, and service will begin this month. I can't wait for you to experience our signature spa scent!
WHAT ELSE?
We send a monthly newsletter with upcoming community events, volunteer opportunities, and an awesome monthly giveaway! Keep reading for our March Giveaway! As we prepare for warmer weather, we wanted to gift an amazing Spring Cleaning package in partnership with an incredible local business, valued at $650!!
We are starting the year out strong with our community efforts! We have supported the Nevada Wolf Pack's annual gala, sponsored a local elementary school's annual fundraiser, made donations to both RAVE Family Foundation and Galena High School athletics, sit on the committee for Girl Scouts of America's annual fundraiser, and continue to support KTMB with upcoming hosted and co-hosted events. Stay tuned for what's next!
Your support directly helps us continue to embrace the community, and lift-up other organizations - thank you, truly!
Casey
Your Chief Bin Officer
Hi, I'm Riley! I am The Bin's Trash Spa Attendant, Driver, and all around amazing team member. I live in Reno with my wife, Karen. We are both HUGE animal lovers. Some of our special pets include cats, snakes, a hedgehog named Ravioli, a poison dart frog named Snoop Frog, ferrets, and a horse. I love enchiladas, the Denver Broncos, and being outside hiking. All of our trash can cleaning clients have been so great, and friendly! If you see me servicing and cleaning your trash bins, come say hi! We love clean trash cans!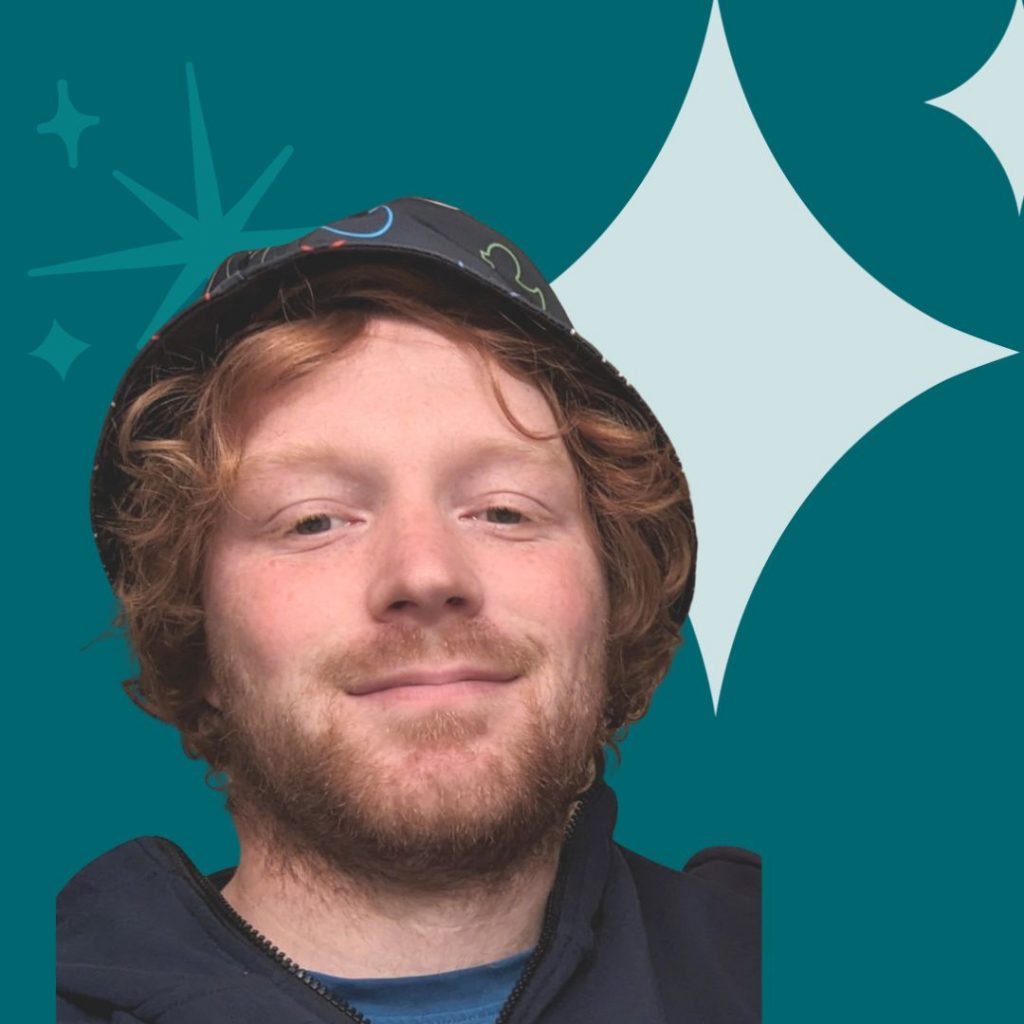 We love a good giveaway, and our clients and community look forward to our seasonally inspired monthly giveaways! Here's a recap of some of our favorites from 2022.